Bounce House Rentals | Sunnyvale, CA
Jumper Rentals | Best Reviewed In Sunnyvale, CA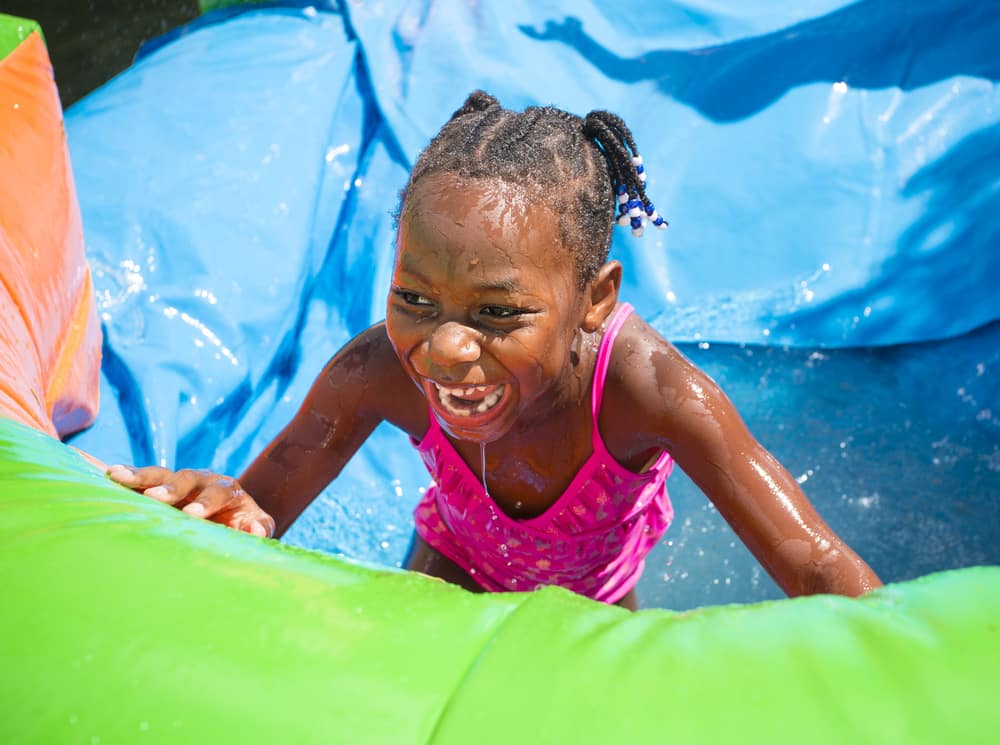 Sunnyvale's Best Jumper Rentals
Founded in 2015, Golden Jumpers was built on the idea of taking jumper rentals to the next level. Best in Customer Service, On-Time Delivery, and Exclusive New Jumper Designs. We are proudly family operated and owned. We love servicing a city Sunnyvale Parties. Sunnyvale has been amazing to us and we hope to be equally as amazing delivering the best in bounce houses to all its parties. Special Thanks to all the Sunnyvale communities who have already trusted us with making their parties a success. We love bounce houses and hope to be at your next gathering, party, or event!
View Availability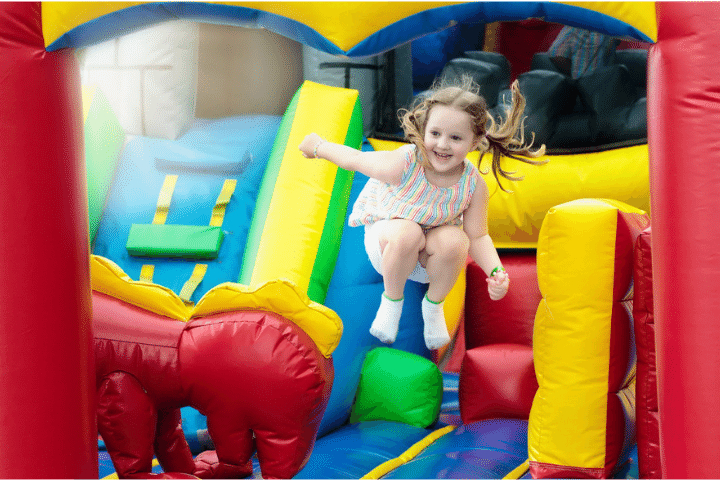 Welcome to
Golden Jumpers
in
Sunnyvale
we're the trusted source for the best
bounce house rentals
. We love servicing
Sunnyvale, CA
& It's surrounding cities. Bounce houses are the best addition to any party, gathering or event. Jumpers are made for the purpose of having fun and will draw a big crowd because of our amazing new designs. Don't believe us? View All Our Jumpers by
Clicking Here.
We have unbeatable selections of jumpers and waterslides. Having the best customer service is our ultimate goal as a locally owned and operated business. We guarantee friendly, helpful customer support and on-time delivery so you can rest assured that when you rent from us at
Golden Jumpers
, you and your entire guest list will have an unforgettable experience.
Begin Here
Golden Jumpers | Sunnyvale, CA
Our sunnyvale bounce house rentals have been included in hundreds of meaningful celebrations. We love providing a range of options that our customers can rely on for high-quality jumpers, helpful customer service, and on-time delivery. We're happy to deliver the fun all across Sunnyvale. Not From Sunnyvale? Don't worry! We frequently deliver outside of the city and can typically accommodate events in surrounding cities. Just give our team a call at (408)966-3802 to get the party started today.
Does my rental include set up/pick up?
Yes - our team will arrive well before the start of your event to set up (in general, at least one hour before) and we'll arrive after the end time to disassemble and haul everything away. We'll be in touch leading up to the date of your event to confirm a delivery window that works best for your schedule, but we always like to cushion enough time in the setup process to be out of your way before guests arrive.
I'm Ready! How Do I Begin My Rental?
Booking with us is a simple and easy process. Navigate to our
"bounce house"
page to view our extensive inventory of fun
inflatables,
then add your favorite to your cart, and check out. We accept all major credit cards with our safe and secure online booking system. If you'd prefer to work directly with one of our team members, feel free to give us a call at
(408)966-3802
to get started.
Can you deliver to my area?
We're thrilled to offer our services to Sunnyvale and surrounding cities. If your residence or delivery location isn't listed in our service area, please feel free to get in touch with us by giving us a call at (408)966-3802 . Please be aware that additional delivery fees may apply depending on your location and specific rental needs, but all costs will be communicated to you upfront so you can plan accordingly.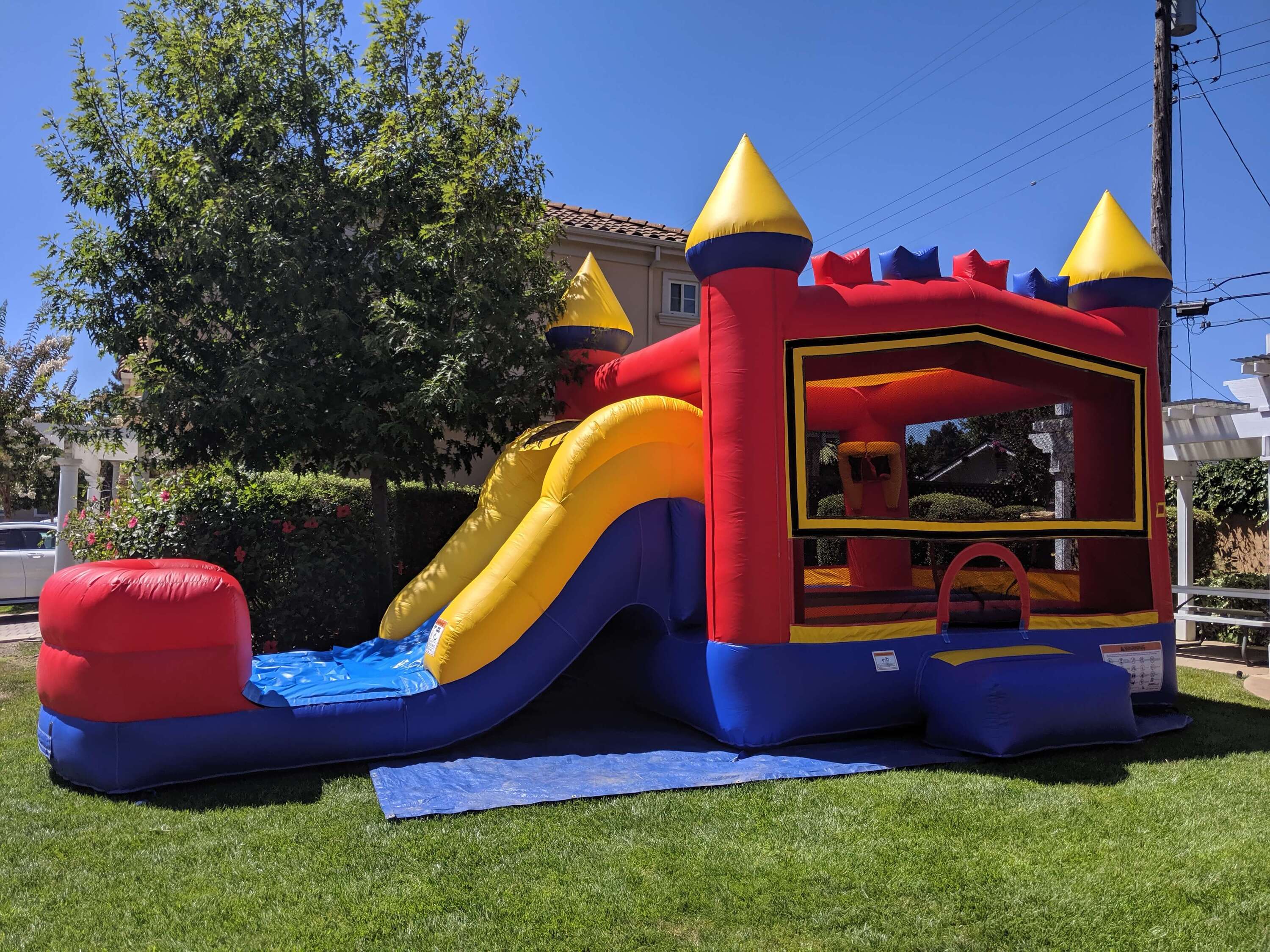 Our Bounce House Mission:
Jumpers
have been at the center of parties for decades. Our love for jumpers has made it our mission to bring the best in jumpers to
Sunnyvale, CA.
Our dedication to make jumper rentals easy and quick was rooted out of a bad experience we once had. Before "Online Booking", calling a bounce house rental place took such a long time and having someone answer the phone took so long. When we received our jumper it was nasty, dirty, and old. To make things worse, the jumper we had order wasn't the one we received. Birthday's are once in a lifetime and having another business ruin this for us was simply the last straw. In that moment we knew we had to do something about this. Golden Jumpers was then born! The best in bounce house rentals! Clean, New, and Amazing Bounce Houses. No more waiting, no more calling, and no more stress. As we like to day, Jump House Rentals made easy!
View Jumpers Here
Sunnyvale's Best Jump Houses
Our Service Area:
If your event is outside our service area, no need to worry. Contact us today, we frequently deliver to events farther out and special accomidations can be made.
Please Note: Delivery fees may vary depending on how far you are outside our service area.
Birthday Parties
Throw a birthday party and have the fun secured with a bounce house rental. Golden Jumpers will make sure to take care of any of the set up or pick up worries around a bounce house. Our staff is always happy to help.
Block Parties
Have lots of kids to keep entertained? No worries, we are fun entertainment experts. We have large jumpers that will make sure every neighborhood friend has a great time. Secure your booking today!
Church Events
Many churches have trusted us with being their bounce house provider. We love bringing the fun to any event in our
neighborhood churches
. If you want multiple jumpers, please give us a call and we'll be happy to make it happen!
Casual Gatherings
Whether its Tuesday or Sunday, a jumper can be booked to make any casual evening into a fun one! Experience a bounce house from the comfort of your home and we can guarantee fun every time. Bounce house rentals have never been this easy!