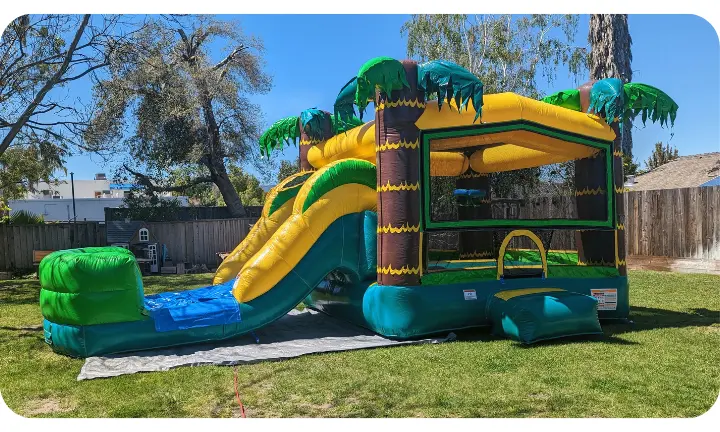 Bounce Houses With Slides
Ignite a world of excitement and adventure for your little ones with our fantastic bounce houses with slides. These inflatables fuse the thrill of bouncing with the joy of sliding, creating an extraordinary playground in the comfort of your home. From twisting turns to thrilling descents, our bounce houses with slides are designed to transform any event into an unforgettable journey of fun. Eager to discover the array of options? Click here to explore our delightful collection of bounce houses with slides, guaranteed to add a new layer of enjoyment and thrill to your next gathering.
View Here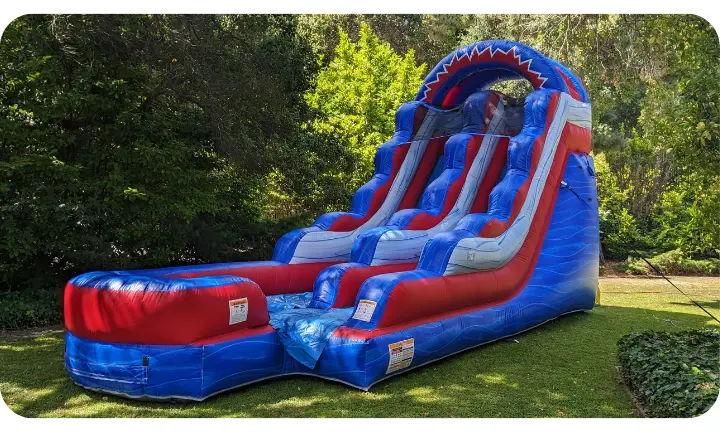 Get ready to add a splash of excitement to your kids' day with our fantastic water slide rentals! These amazing inflatables combine the thrill of sliding with refreshing splashes, creating a watery wonderland of laughter and play. From tall water slides to water slide combos, our water slide rentals promise to turn any event into an unforgettable refreshing adventure. Want to see all the fun options we have? Click here to explore our cool collection of water slide rentals. They're guaranteed to bring smiles and lasting memories to your kids' next special occasion, ensuring a day filled with joy and laughter.
View Here
Reviews From Our Valued Customers