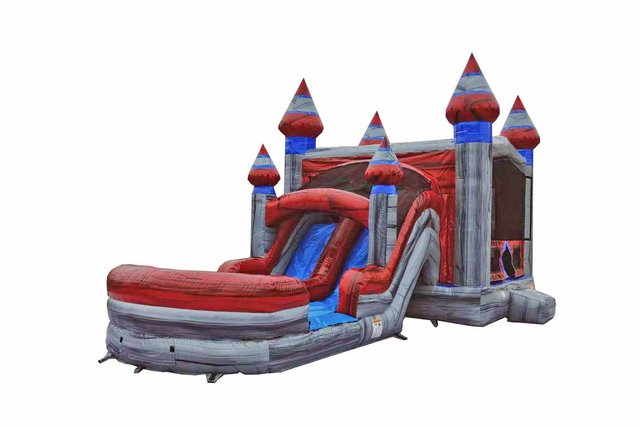 Includes: Dual Lane Slide & Basketball Hoop
Setup Area: 16 Ft. Wide, 31 Ft. Long, 15 Ft. Tall
Outlets: 1
Number of Kids At a Time: 8-10





$300.00
Please call to reserve this item.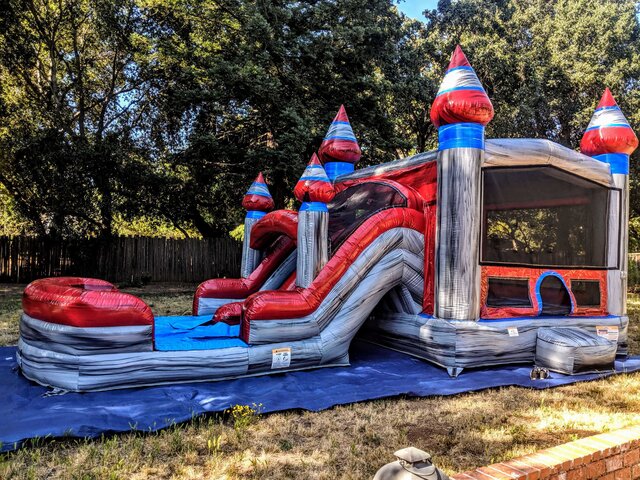 Grey and Red Bounce House With A Slide
This Royal Castle Combo brings a castle full of fun to the comfort of your home. Kids can jump, play basketball (yes this jump has a basketball hoop inside!), race up the slide, and slide. With so many common designs found in bouncy houses, this bounce house allows a new and unique design perfect for any party. Capture new memories and fun times with our best bouncy houses.

Weight Limit of 1,000 lbs
Approximately 8-10 kids at a time
Fun Features:
Jumping Area

Interior Basketball Hoop

Climbing Steps for Each Slide

Dual Lane Slide
Safety Features:
360-degree Mesh Windows that Allows Anyone to Supervise from the Outside of the Jump

Inflatable Safety Ramp Entrance

Safety Entrance Net that protects kids from falling out of the bounce house

Emergency Exits for any emergency situation, located on the roof and on the side of every bounce house