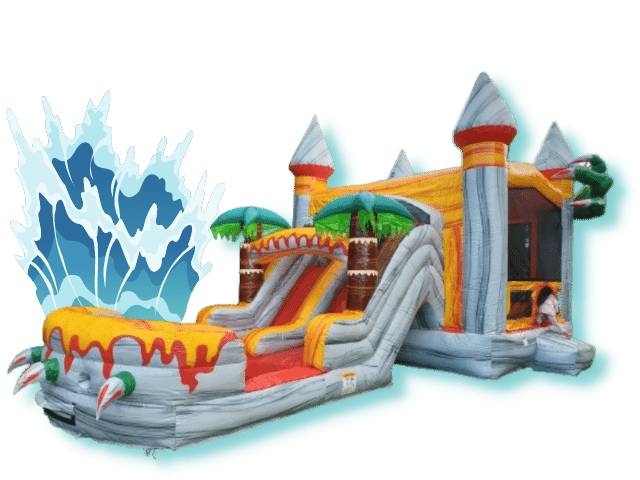 Dino Water Slide
Jump, Climb, Slide Into A Pool!
Space Needed: 15 Ft. Wide, 31 Ft. Long, 15 Ft. Tall
Power Required: 1 Outlet
Best For Ages: 4+




Water Slide & Bounce House, Bringing The "Wow" Factor To Your Party!
Climb, Jump, & Slide Into A Pool Of Water, We Bring The Waterpark To You!
Experience Water Fun Like Never Before! Book Now, Don't Miss Out!
Reviews From Our Valued Customers